Elevated Experiences
Join us at the Clos Solène Estate for one of our high end experiences. Our team has carefully tailored 3 individual experiences to suite your wine interests. Are you a connoisseur who loves the art of pairing or looking to take your wine knowlegde to the next level where the soil and technique meet? Maybe, you are looking for an intimate, detailed experience with the winemaker that challenges both your mind and palate. Once you have found the perfect experience for you and your guests, select the BOOK button below and an Estate Host from Clos Solène will help you complete your reservation.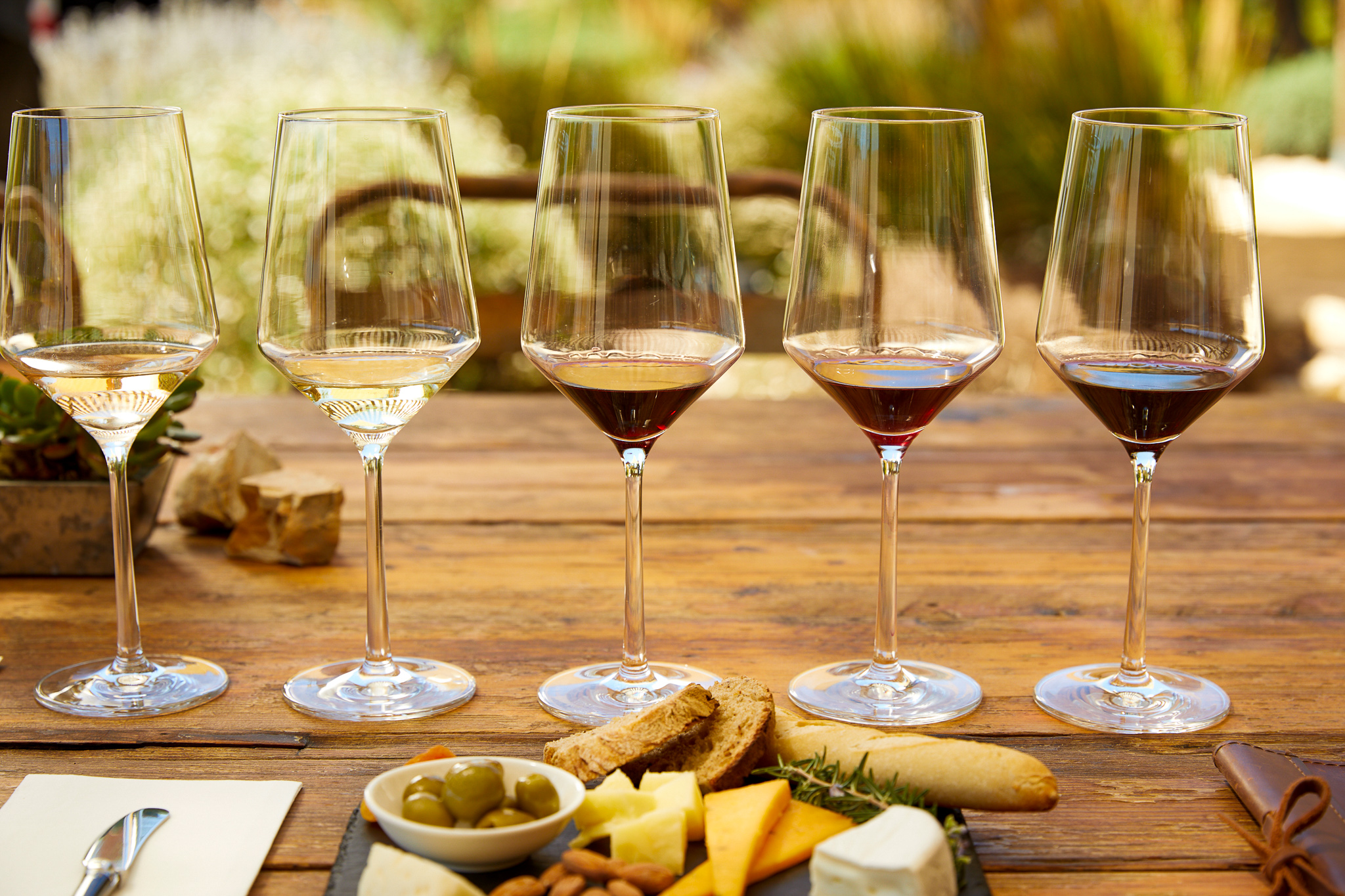 Wine & Cheese Pairing
The Clos Solène Wine and Cheese Experience features five perfectly selected artisanal cheeses paired with a tasting flight of five Clos Solène wines. Each pairing is designed to showcase the unique complementary and opposing characteristics of flavor, aroma, texture, and structure that make wine and cheese pairing such an extraordinary, mysterious, and satisfying aesthetic experience. Our Estate Host will guide you through a private, seated tasting experience and discuss the intricacies, pleasures, and the art and science of fine wine and cheese pairing.
1 hour and 15 minutes
$90 per person | $75 for members
book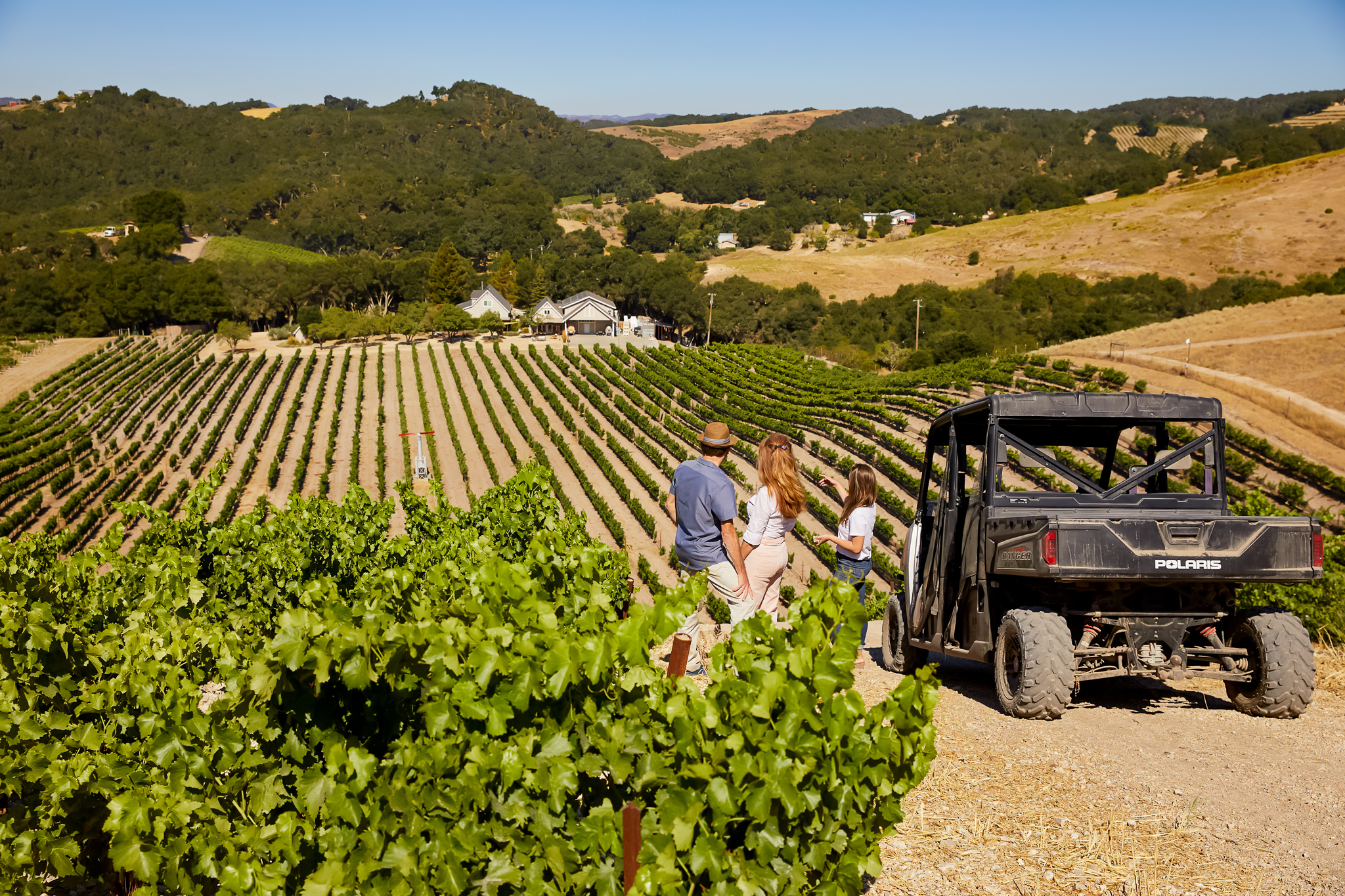 Terroir Tour & Tasting
Our vineyard and terroir tour is an experience not to be missed: join us for a private, guided Polaris tour that explores the unique terroir of our 27-acre Clos Solène vineyard and winery property in the beautiful hills of the Willow Creek district. Our Estate Host will reveal Guillaume's wine-growing vineyard practices and philosophies and discuss the reasoning behind his selection of grape varieties and planting techniques to match our varied soil types, microclimates, and exposures. Enjoy spectacular panoramic views from the top of the estate and a private tour of the barrel room and production area. The experience culminates with a guided, seated tasting on our patio of five current releases of Clos Solène wines.
1 hour and 30 minutes
$125 per guest | $100 for members
book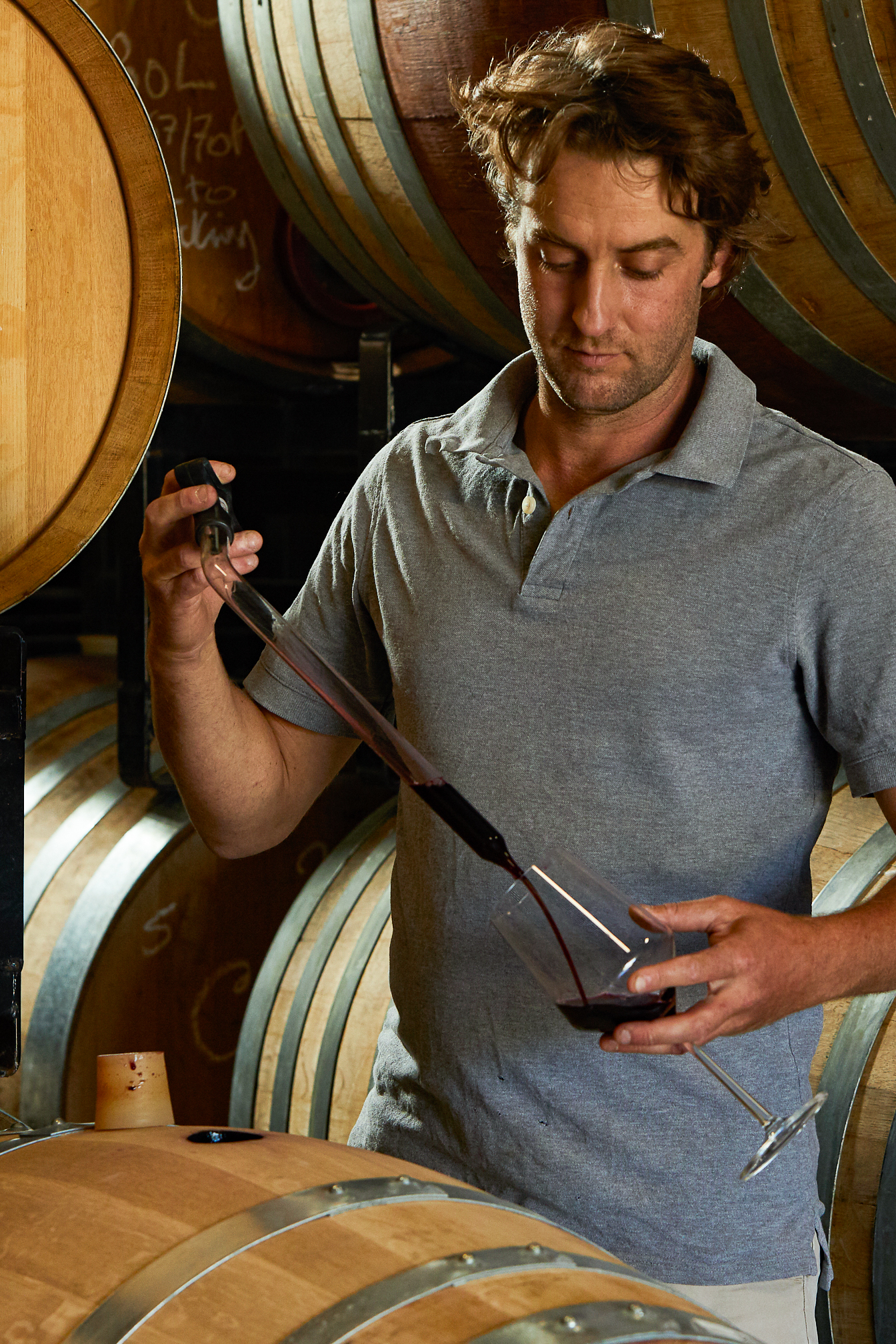 Estate Excursion
with the Winemaker
Join Clos Solène owner and winemaker, Guillaume Fabre, for our most exclusive private experience. Guillaume will lead you on a special guided Polaris tour of our estate vineyard and a walking tour of our barrel room, production facility, and estate grounds. This is a wonderful opportunity to meet with Guillaume and join in conversation as he passes on his wealth of six generations of winemaking knowledge and shares his personal vigneron philosophies. Enjoy breathtaking views from the highest parts of our estate vineyard and learn the secrets of our amazing estate terroir. Guillaume will pour rare barrel samples of yet-to-be-released vintages in our barrel room. Finish the experience with a seated tasting on our patio of the latest releases of our Clos Solène wines.
2 hours
$250 per guest | $225 for members
book